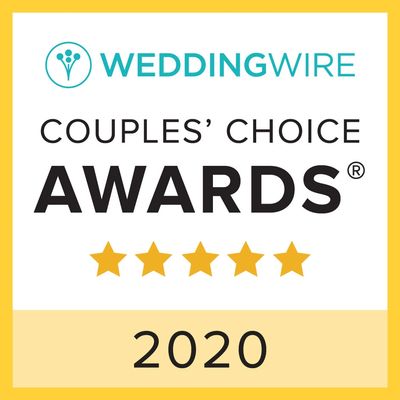 Brandi
Nicole and Reggie are awesome! They are very professional, and in the counseling sessions they are able to effectively give advice without it feeling "preachy." The weekly assignments they give are super helpful in disagreements that my husband and I have. Nicole and Reggie also are sure to let you know that they are there to help you even after your counseling session is done.
Donna
Mrs Richards is amazing! She literally pulled together a GREAT ceremony for us in 2 hours! We're very happy with her and the memorable experience she gave us!
and your family!
Marlina
Nice Ceremony. Nice People. They were really patient with us!

Sabrina
I reached out to Nicole 1 week prior to our event due to a last minute cancellation of our original wedding Officiant. To say that she saved the day is an understatement! She promptly returned each and every one of my emails and it was many. Nicole answered and addressed all of our professional and legal questions regarding the coordination of obtaining a wedding license for a military bride who was stationed in Germany and would only be home 3 days prior to her wedding! Nicole also made herself available for my son's wedding rehearsal and coordinated that very nicely. She also accepted my invitation to have lunch with our family and we were able to exchange stories about our kids , our lives as well as our military background. Wedding Day!! was 100% flawless thanks to Nicole! We couldn't have asked for a more perfect service and I would rate Nicole a 10 on a scale of 1-5!!!

Indi
Would definitely recommend! We were planning a small wedding and about a week or so before the wedding, the person who was going to be our officiant had to back out. We found Nicole and honestly I think it was meant to be! Very awesome personality, gave us exactly what we wanted (short and sweet ceremony), made the rehearsal super easy. I would definitely recommend them to anyone that's looking! Thanks so much!

Mrs. M
For our recent wedding, Nicole Richard was our officiant. Leading up to the wedding, Ms. Richard was very responsive, patient, and thorough in answering all of our questions. On the day of the wedding, she was completely professional, elegant, and accommodating to our phrasing specifications for the vows. During the ceremony, Ms. Richard used her expertise to create an atmosphere of both reverence and comfort that put both the wedding party and the guests in the right frame of mind for the event. The wedding party is grateful to have had the opportunity to work with her.

Esther
Nicole is very thorough and extremely professional. We really appreciated everything she did for us.
Laura
Nicole was terrific in helping us decide on our vows and performing the ceremony. She was helpful and professional throughout the entire pre wedding and wedding.

Barbara
Nicole was very professional and yet so patient and understanding, felt bad she had to drive in a storm that day, so gentle and kind, called me and texted me when she was running late so I wouldn't worry. Would definitely recommend her services. Thank you Nicole!
Dana.......Surpassed our expectations! We were so lucky to find Nicole to do our wedding. Such a beautiful soul and so helpful with keeping me organized and on track! Our wedding was a total success because of her professionalism. Thank you!